Helmets to protect the head have been around since the beginning of World War One, with the first ones crafted from robust, thick cuts of leather. In those early days before motorcycles were capable of any great speed, leather helmets offered relatively decent protection - saving more than a few lives during racing events.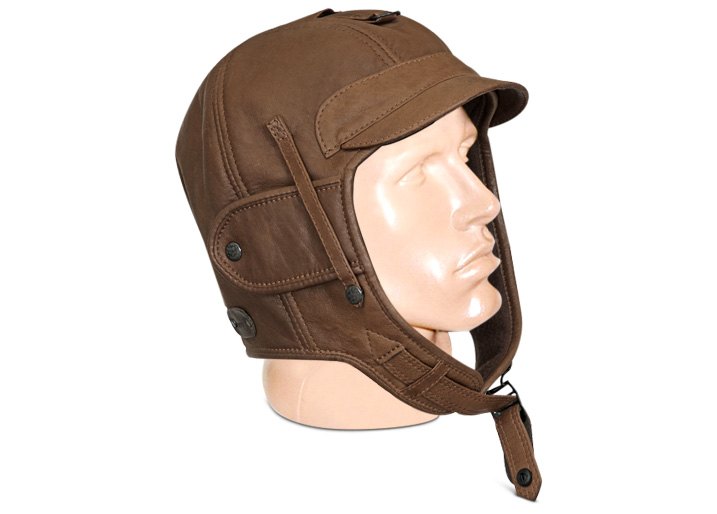 After studying the effects of motorcycle crashes and head trauma, English neurosurgeon Hugh Cairns felt there was much room for improvement - and helped develop a hard shell crash helmet that provided greater protection against being punctured. When the British military made it mandatory for all personnel to use these helmets in 1941, the total death rate related to motorcycle crashes dropped significantly in the U.K.

Approximately a decade later, a more advanced helmet was perfected and patented in the United States that provided even better protection for the entire head. These can be considered the first truly modern helmets because they were equipped with features we take for granted today - a more rigid outer shell, impact-absorbing inner layers, clear wind visor, and chin strap.
Thankfully, the benefits of helmet safety were well received at the time and led to certification tests to educate buyers about which helmets could stand up to a variety of simulated impacts. In this article about motorcycle helmets, we'll discuss the safety certifications you'll come across today, and what each means.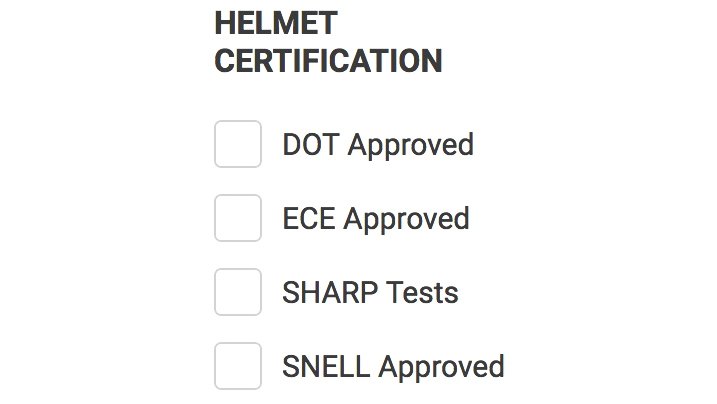 Along the left side of the screen in each of our helmet sections, you'll see check boxes under a heading of "Helmet Certification" which will include some or all of the following designations: DOT Approved, ECE Approved, SHARP Tests, and SNELL Approved. Selecting one or more of these boxes will narrow your search to helmets that have earned these safety certifications (it's common for helmets to achieve more than one certification).
United States law requires that all helmets sold in this country meet U.S. Department of Transportation standards. These "DOT" certifications are considered the minimum safety standards for helmets, and you'll see them on everything from half-shell helmets (minimal head protection) to full face helmets (highest level of protection). Depending on the type of helmet you select, you'll also see other certifications as impact protection levels increase.
We don't sell helmets that fail to achieve at least DOT certification because they would be unsafe and illegal in areas with helmet laws. Wearing a helmet that doesn't meet minimum safety certifications can leave your head as unprotected as wearing no helmet at all.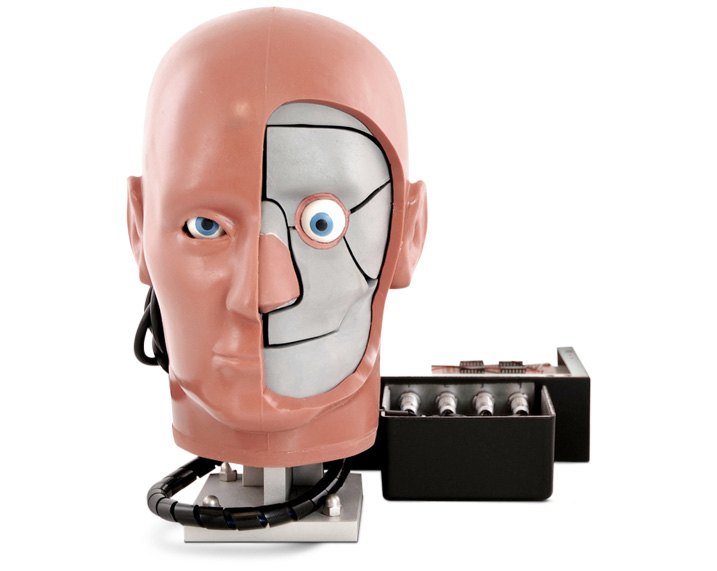 Dummy heads positioned inside helmets are known as "headforms", and are equipped with multiple sensors which measure how fast acceleration and deceleration occurs during helmet impact tests. Analyzing this data paints a picture about how much energy makes it through to a typical rider's head. In other words, how hard the knocks are.
SNELL Approved
We'll start by discussing tests created by the Snell Memorial Foundation, founded in 1956 by friends of racecar driver Pete Snell who died in a crash while wearing an inadequate helmet. While Snell certifications are not required by law in the U.S. or elsewhere, they generally signify the highest level of protection intended for racing. Other certifying bodies use some or all of the Snell Foundation tests listed below.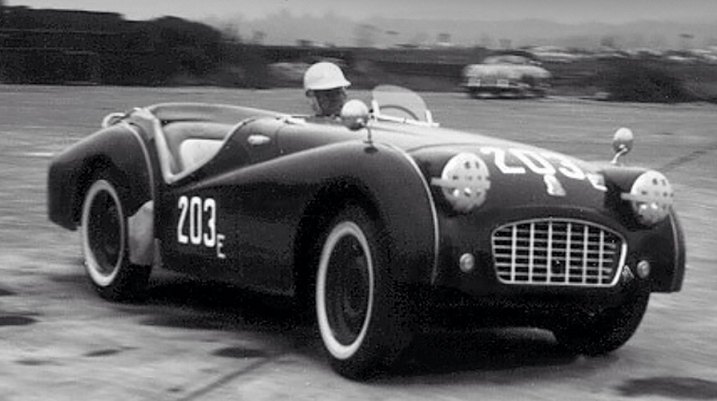 After Snell's death, engineers and scientists in the foundation chose to honor their late friend's memory by developing the first testing measures for helmets in areas of penetration, impact resistance, proper fit, and strength of chin bars and chin retention straps. To this day, standards set by the Snell Foundation for helmet testing go above and beyond minimum standards when it comes to a variety of helmets used for motorcycles as well as go-karting, bicycling and auto racing.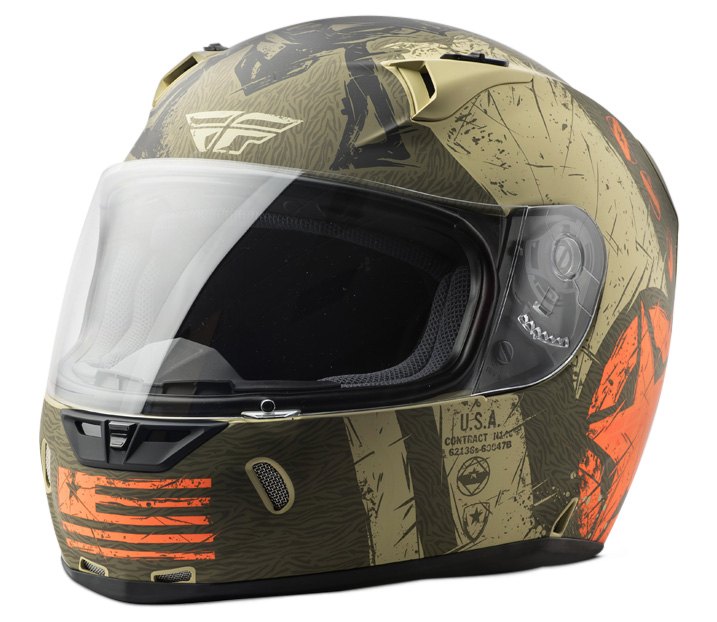 All Snell tests are performed by the Snell Foundation at their own facilities. Typically, Snell tests use more aggressively pointed weights and require the lowest shock readings inside the helmet in order to receive a passing grade. If a weak area is detected with a specific helmet, Snell technicians can focus on it with multiple tests to gather more information. This may include hinges found on wind visors and flip-up chin sections on modular helmets.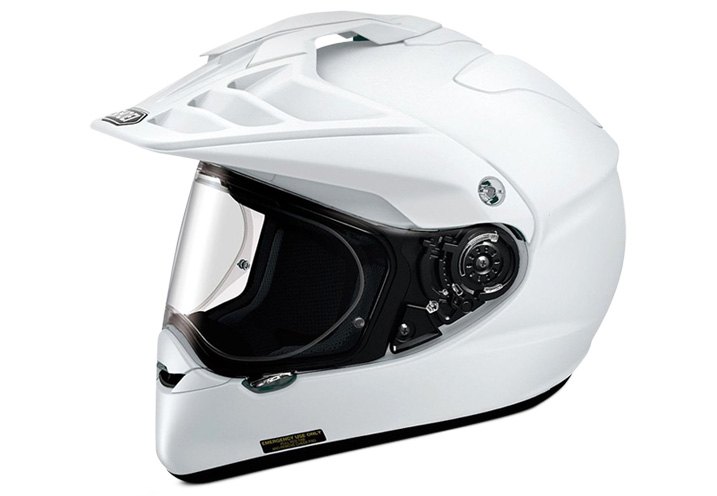 Impact Test
Helmets are subject to a controlled drop where the forehead area of the helmet is smashed into steel test anvils of different shapes and degrees of sharpness to simulate a variety of impacts. If force on the headform exceeds certain amounts during any of the tests, the helmet fails.
Roll Off Test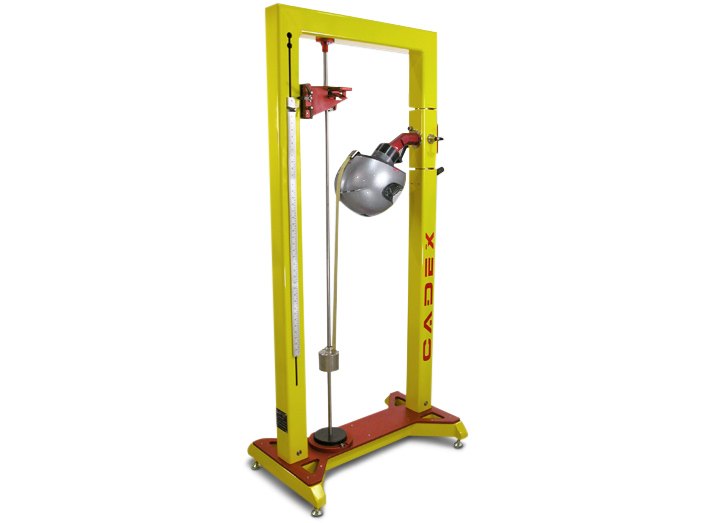 For this test, a helmet is secured onto a headform using the straps and buckles it's equipped with, and positioned facing downwards at a 135 degree angle. A rope with an 8.8-pound weight on the other end is attached to the rear of the helmet, then the weight is dropped a designated distance. If the helmet shifts position but stays on the headform, it passes. If it "rolls off" the head, it fails.
Dynamic Retention Test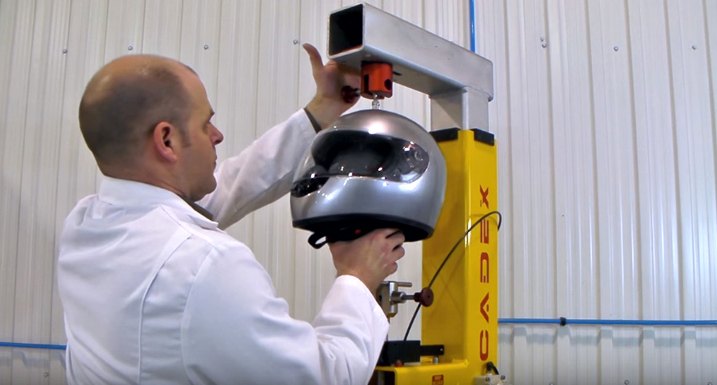 Bottom edges of the helmet are attached to a rope with a 50-pound weight at the other end. The weight is then dropped a specified distance until it yanks hard on the bottom of the helmet. If the helmet cracks, breaks, or stretches (deforms) out of shape more than 30 millimeters, it fails.
Chin Bar Test
This test drops an 11-pound weight directly onto the chin bar of the helmet, which is anchored in an up-facing position. If the chin bar deforms out of shape more than a specified amount, it fails.
Shell Penetration Test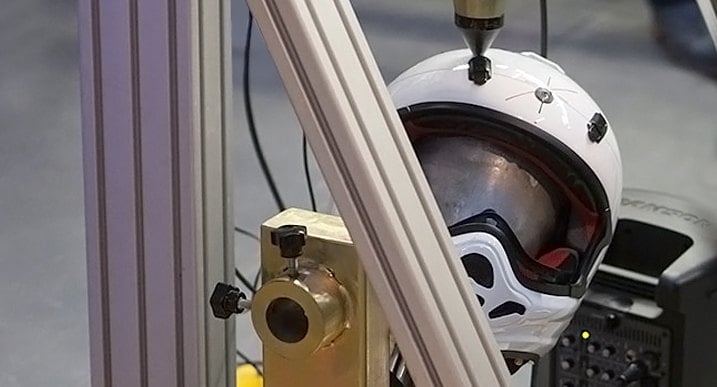 A pointed 6.6-pound striker weight is dropped onto the top center of the helmet shell. If the striker penetrates the helmet or causes the inside of the hard helmet shell to contact the headform at all, the result is a test failure.
Face Shield Penetration Test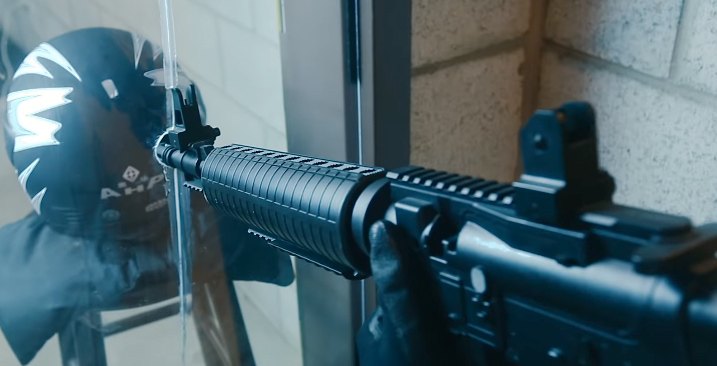 In the face shield penetration test, the clear wind visor shield is shot at with soft lead pellets from an air rifle along its center line in three spots. The pellets, travelling at just over 300 miles per hour, must not penetrate the shield - or the result is test failure.
DOT Approved (FMVSS 218)
While "DOT" (Department of Transportation) certification is the minimum standard all helmets must achieve in order to be sold in the United States, the tests themselves are relatively comprehensive. The DOT certification process includes impact tests, penetration tests, field of vision tests, and retention strap tests similar to those performed by Snell, but with slightly lower values required to pass. Similar to Snell tests, technicians are allowed greater flexibility as to where on the helmets they choose to deliver calculated blows.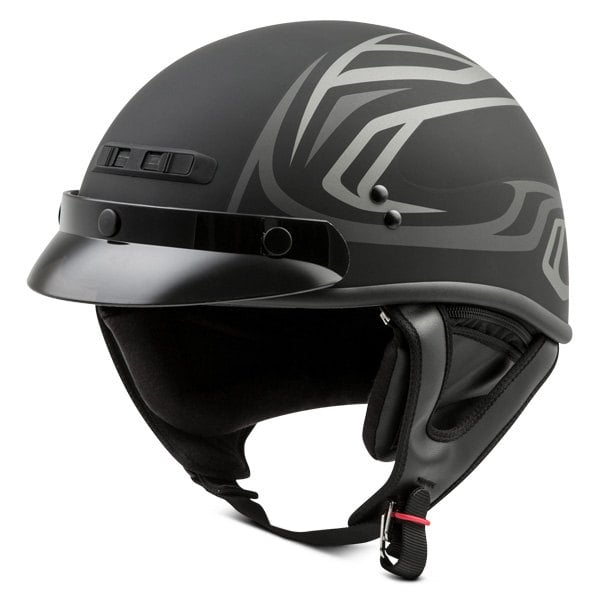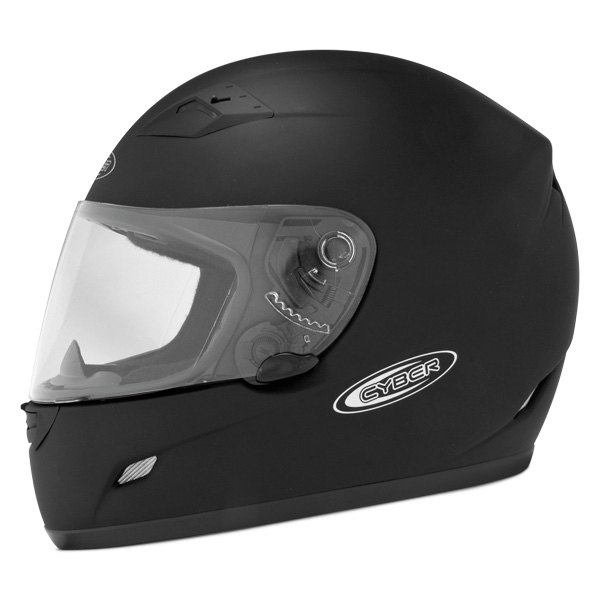 However, DOT testing uses a lower number of dummy headforms and is not as comprehensive when it comes to rolloff and friction resistance tests. DOT tests are not actually performed by the U.S. Department of Transportation itself - rather by independent firms contracted by the DOT.
ECE Approved
The ECE (Economic Commission of Europe) designation represents international helmet safety standards that are mandatory in over 50 countries outside of the United States. To meet this standard, the helmets must pass standards for rigidity, impact resistance, friction, and chin strap strength before they're released.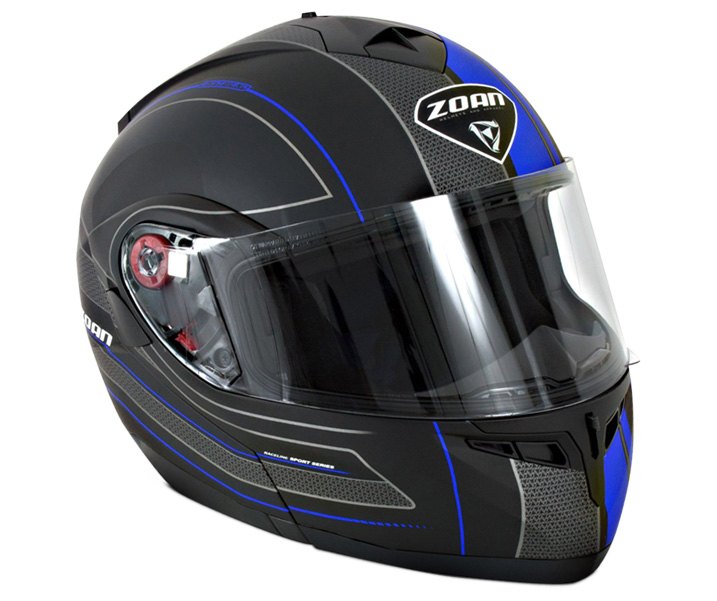 Because typical speeds of motorcycle accidents in Europe are lower than ones in the U.S., ECE tests reflect that fact when it comes to simulated impacts. For example, weights used to strike the helmet are less pointed and deliver less forceful blows. Additionally, strike points used in ECE tests are made only on pre-determined locations on the helmet instead of a wider range of spots that can be adjusted by technicians as they see fit.
SHARP Tests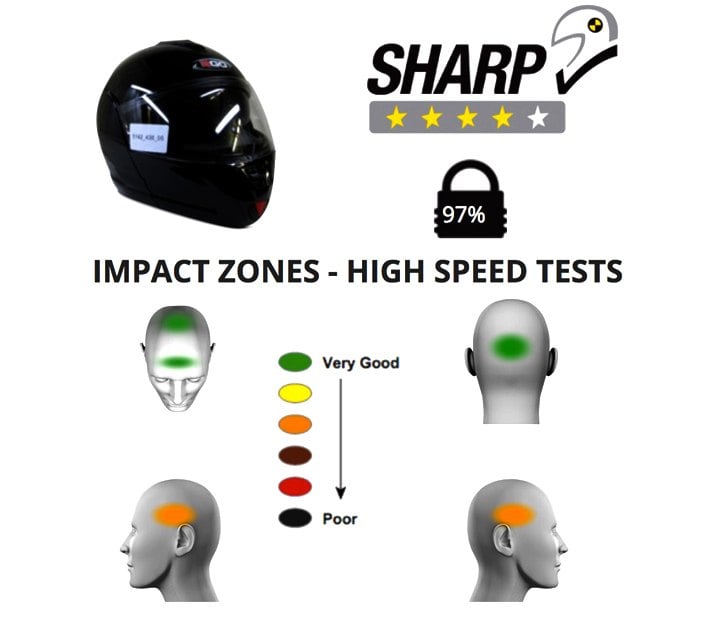 While DOT, ECE and Snell ratings are designed as stand-alone safety certifications, SHARP (Safety Helmet Assessment and Rating Program) is performed by the British government on helmets that have already received European ECE certifications. Intended as an enhancement to the ECE certification, SHARP starts with tests that use lower and higher velocity impacts than other ones, and they perform helmet strikes in more areas across the helmet.
Instead of a pass or fail grade, SHARP takes the data they gather and assigns a rating of up to 5 stars - plus color-coded safety ratings to various areas of the helmet.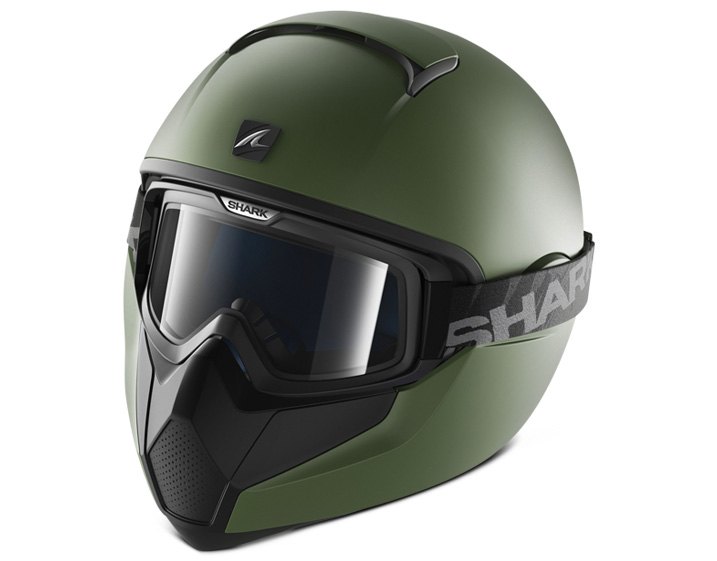 Remember, SHARP ratings are based on European crash tests which use lower-energy impacts that aren't as relevant to higher riding speeds seen in the USA.

To continue your well-rounded education on motorcycle helmets, we also invite you to read our other articles on our website regarding helmet styles, materials, and more. And if you have any questions, we'll be happy to answer your calls seven days a week!
May 28, 2019