There's nothing like seeing a big smile on the face of someone you care about after they've opened a perfect gift. With this in mind, we at MOTORCYCLEiD have created this Holiday Guide with 10 gift suggestions for a person in your life who's passionate about motorcycles. To ensure there's a present for every budget, we've sought to keep the cost of our suggested items between $50 and $200. Not only will you be able to enjoy the comfort of shopping from home as you read on, you can choose to have your gift shipped directly to the recipient.
1. Bluetooth Equipment For The Helmet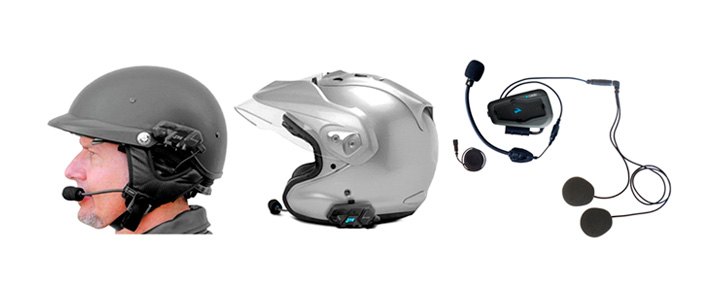 Our first gift recommendation, found in our Helmet Communication category, is great for the friend or loved one who rides that wants to stay connected while on their bike. Helmet mount Bluetooth communication systems pair to a phone or other Bluetooth device so the rider can enjoy hands-free phone calls, message delivery, music streaming, conversations with other Bluetooth-equipped riders, GPS guidance, and more at the touch of a button.
For comfort, ease of use, and good performance, we recommend the Cardo Freecom 2+ Bluetooth Communication System ($152 for one, $287 for a passenger and rider) equipped with flat speakers for the inner helmet surface and a compact microphone.
2. Boot Dryer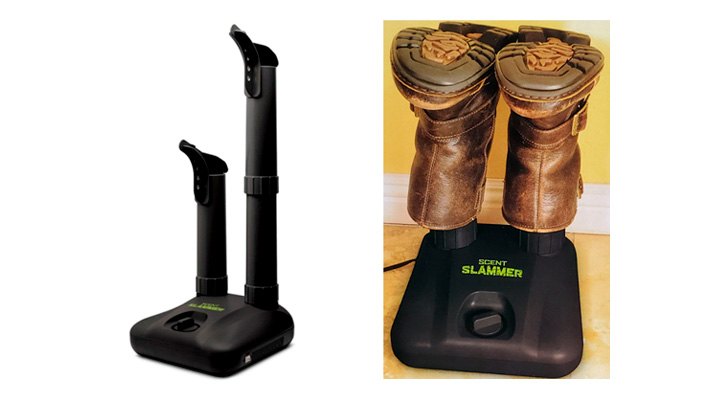 When wet motorcycle boots never have the chance to fully dry out, it's not long before bacteria growth, mold fungus, and the dreaded foot-odor smell set in. In our Riding Gear Dryers section, we've got some cleverly-designed products for boot care. For dealing with the wet boot issue most effectively, we recommend the HME "Scent Slammer" Boot Dryer ($61). It features two adjustable-height tubes for slipping boots onto in the upside-down position, and a built-in fan that pipes heated air directly into the boot interiors. The unit can be set to turn off automatically after 1 minute, or up to 3 hours later.
3. Heated Gloves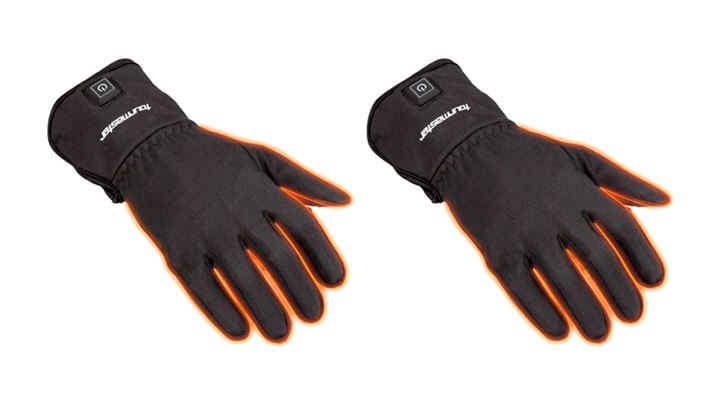 If the biker you know answers the call of the road no matter what the temperatures are, show your love with a gift that keeps them warm – literally. In our Heated Gear section, we've got a full selection of electrically heated vests, pants, jackets, socks, gloves, and insoles. But out of all those items, our top single pick for most effective body warming is a pair of Tourmaster Synergy Pro-Plus 12V Heated Glove Liners ($119) equipped with flexible heating elements across the back of the hands and fingertips.
4. Protective Facewear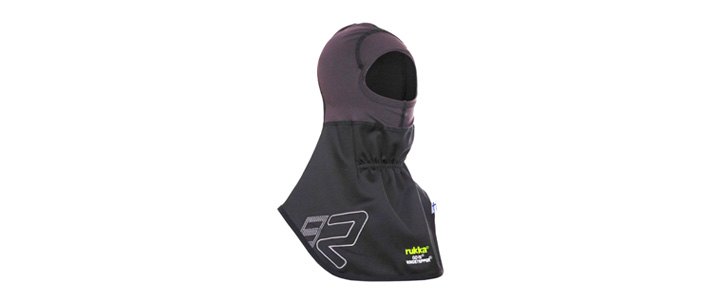 If the motorcyclist in your life has an open-face helmet and enjoys extended rides in chillier temperatures, they'll be sure to appreciate quality facial protection from our Head Gear section where we've got full face masks, half face masks, neck gaiters, skull caps, headbands, head wraps, and more.
For full coverage that protects and insulates the entire head and neck most effectively in cold weather, we recommend the Rukka RWS Hood ($69). Not only will this balaclava keep them warmer on the bike, it will protect the rider from the constant sandblasting of grit and debris kicked up by other vehicles.
5. Carrying Cases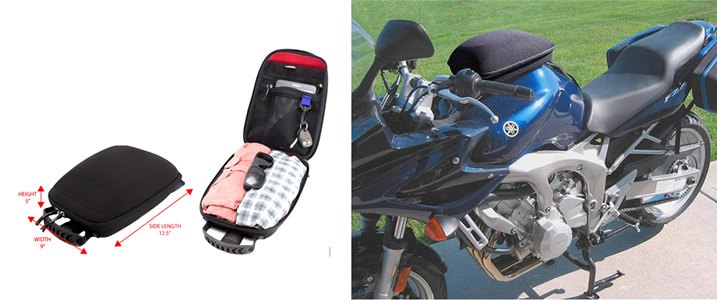 On a motorcycle, there's never enough room to carry gear. For this reason, we've got a great selection of cleverly-designed saddlebags, carrying cases, rack bags, handlebar & fork bags, windshield bags, tail bags, and more in our Luggage Systems and Saddlebags section – many of which feature built-in locks for security and peace of mind. One product we feel that stands out is the Chase Harper Stealth Line Black Tank Bag ($75) carrying case that's designed to sit securely atop the center fuel tank – a spot that's generally underutilized on motorcycles.
6. Cell Phone Charging Cradles
In our Motorcycle Navigation System Mounts section, you'll find a number of cradles designed to hold cell phones, portable GPS units, radios, walkie-talkies, and other electronic accessories. A good phone cradle such as the RAM Tough-Charge Waterproof Wireless Charging Holder with Charger ($151) is a lifesaver on a bike when the rider is following navigation instructions and needs a continuous clear view of the screen.
7. Motorcycle Cover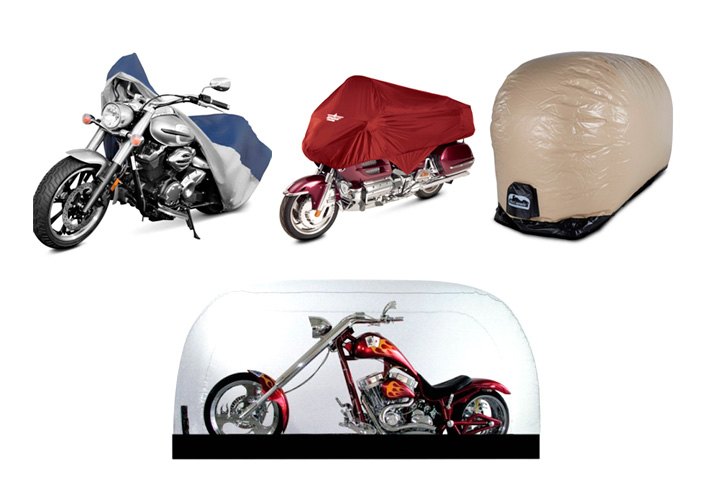 A motorcycle cover is perhaps one of the most thoughtful gifts you can give a loved one or friend. A quick look in our Motorcycle Covers section will reveal a complete selection of full covers, half covers (for the top half), and bike shelters designed to encapsulate the bike inside a sealed bubble.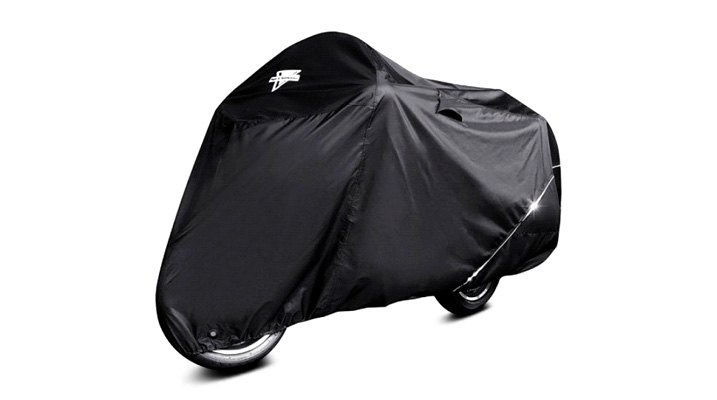 For a high-quality full cover at a competitive price, we recommend the Nelson-Rigg Defender Extreme Motorcycle Cover ($87-$107 based on size) because of its high UV-protection rating, breathability, snug-fit elastic hemming, security cable grommets, and soft inner windshield liner.
8. Security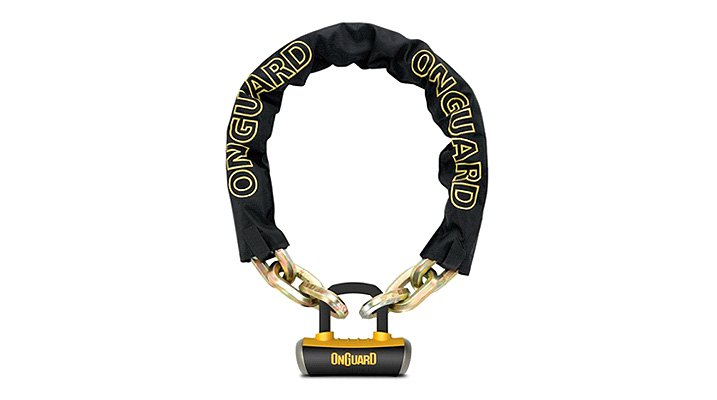 With motorcycle theft rates increasing, securing a motorcycle properly is more important than ever. In our motorcycle locks section, you'll find some great choices when it comes to theft protection.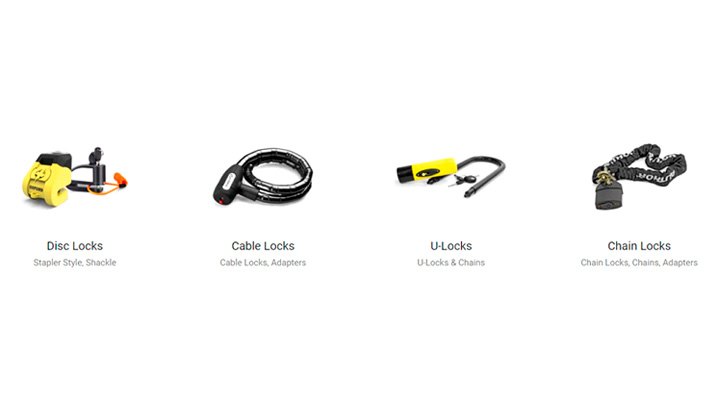 We recommend the OnGuard Beast Series 6' Chain with Keyed Padlock ($149) because it's built for locking the bike to a fixed object and for locking a motorcycle's wheel to its frame. Hexagonally-cut links present a shape that's much more difficult to cut or saw, and heavy-gauge steel with surface hardened titanium makes getting all the way through extremely challenging.
9. Maps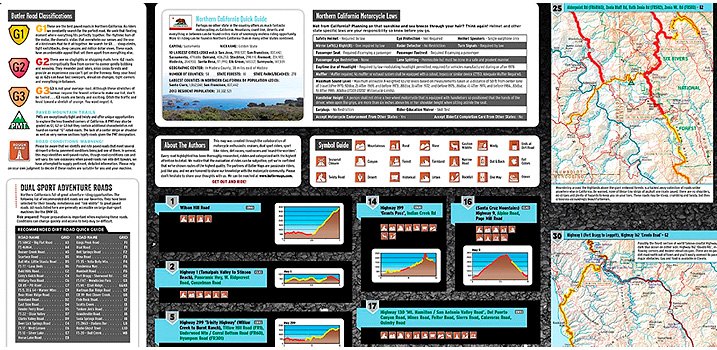 In our motorcycle maps section, you'll find up-to-date maps that serve as reliable reference guides for paved roads, mountain passes, and backcountry trails so the rider can plan a scenic and memorable journey that suits them best.
We recommend Backroute Discovery Maps for individual states ($15 each) that also cover road classifications, elevation graphs, state motorcycle laws, and more. Sets of multiple maps are available for select regions of the country as well.
10. Chain Degreaser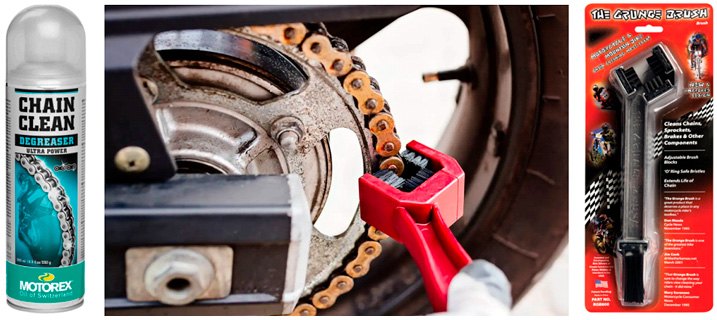 Last but not least, we stress the importance of two items from our motorcycle chain lubes & cleaners section that are an often overlooked part of motorcycle maintenance. Because lubricating oil on drive chains is a magnet for road grit and dirt, it's essential to periodically scrape off old oil that's cruddy and degraded before replacing it with new chain lubricant.
To accomplish this quickly and easily, we recommend Motorex's Chain Clean Degreaser ($17) and the Grunge Brush Aluminum Grunge Brush ($22) for removing old gunk, then applying fresh Lucas Oil Chain Lubricant ($5).
11 Bonus Gift Idea: The MOTORCYCLEiD Gift Card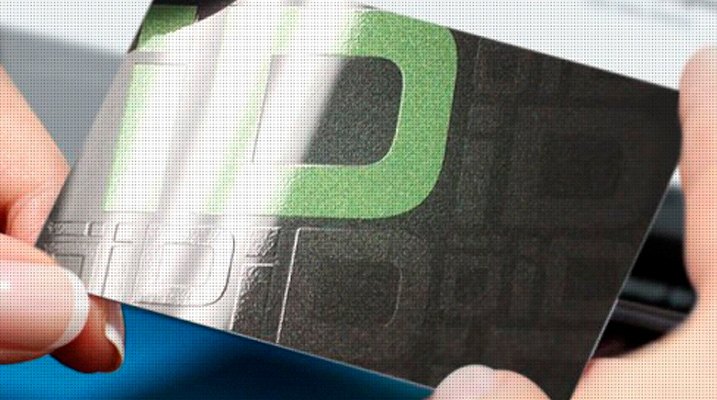 Still can't decide? It's hard to go wrong with a MOTORCYCLEiD gift card that gives loved ones and friends the enjoyment of looking through our array of products with purpose and discovery - along with expert advice from our knowledgeable staff at no extra cost if they prefer.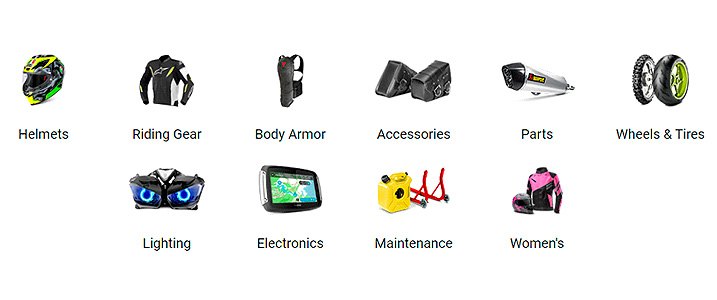 We sincerely hope you find our recommendations helpful. If you didn't see the right item here, however, we feel a quick look at either of our related articles Choosing The Riding Gear That Best Fits Your Type Of Motorcycle and New To Riding? What Are Your Best Choices In Motorcycle Riding Gear will give you some great ideas. You might just find something for yourself as well! All of us at MOTORCYCLEiD wish you a happy and healthy holiday season!
November 10, 2021